WELCOME TO
CREATIVE CARVERS
"Just outside of the Pigeon Forge City limits sits a working studio/gallery named Creative Carvers. The walls of this studio are the trees of the surrounding forest, the floor is the earth. Visitors are greeted by the earthy aroma of sawdust and sap. It is here that wooden sculptures from tabletop to monumental proportions stand as reassuring reminders of something very pure. You are invited to come touch the magic and experience the sight, sounds, and smells of the creative process.  It is an experience we hope you enjoy and will want to return again and again."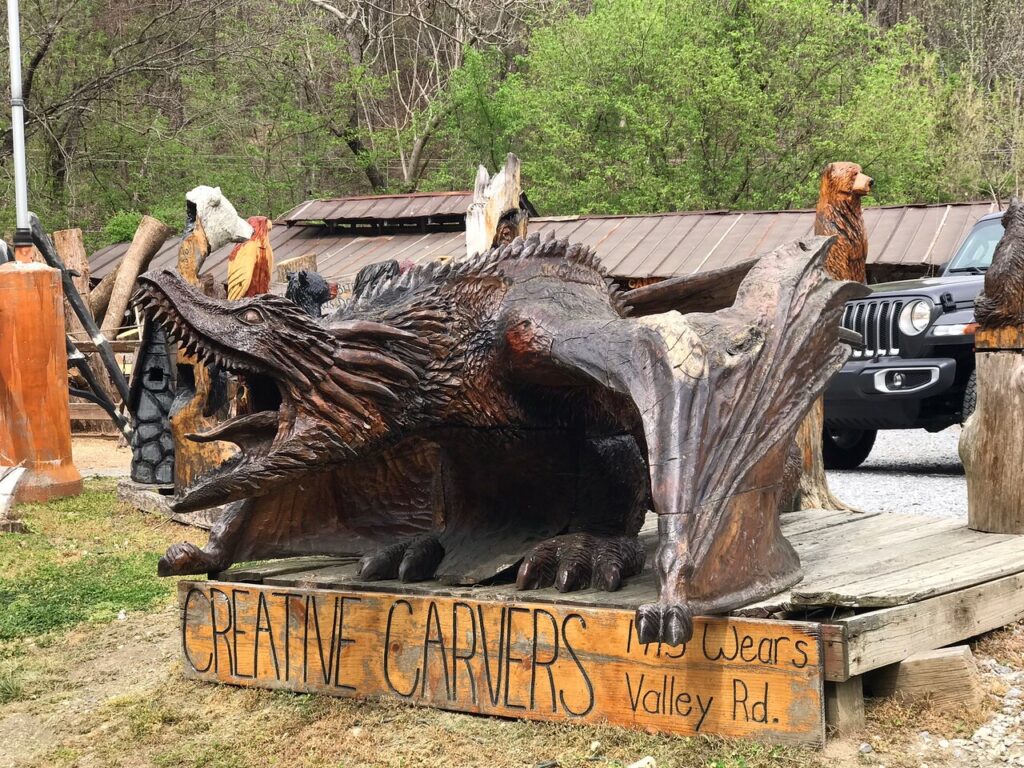 Chainsaw art is stunning and unique — no two pieces are alike. Have Creative Carvers create something just for you. You can also give a one-of-a-kind gift to a loved one.
Contact us to discuss your custom artwork projects. We can use a variety of woods and incorporate any design or artwork you want.
Wood Carvings Created for You
Angels
Dragons
Chili peppers
Film characters
Creative Carvers has been a carving shop for 14 years. We specialize in all sorts of wood carved art from Cedar, Paulownia, and White Pine Woods.
How does this happen

Carving Process
Using chainsaws and skill!